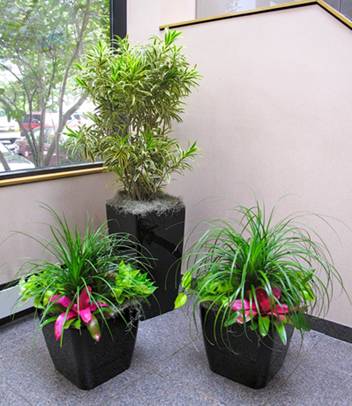 The Plant Lady, Inc. was founded in 2000, and has been responsible for providing outstanding interior landscape services ever since. Located in Traverse City, The Plant Lady, Inc. designs and cares for numerous interior landscapes all over Northern Michigan – including Traverse City, Petoskey, and Gaylord. Our regular customers particularly value our creativity and thoroughness.
The Plant Lady, Inc. is committed to providing exceptional workplace environments and beautiful residential oasis's using amazing indoor plants that would lighten up any workplace or home. Our incredible employees and our top rated vendors make all this happen seamlessly.
Let us customize an interiorscape plan just for you.  We will place plants that will thrive in your environment based on your needs.  Our trained staff will keep your plants healthy and attractive.  Weekly care and maintenance is our specialty.  Let us take all the worry out and all you have to do is enjoy the benefits of live plants
Northern Michigan's Leader in Interiorscape Design and Maintenance.